What Is The Rising Reset?
The Rising Reset is a "workshop" like no other. In fact, it is not a workshop. It's more of an experience. One day. Five hours. $299. The Rising Reset event immerses people in all things good for them, and it does so in a place that also immerses them in absolute luxury, The Rancho Bernardo Inn.
It's five hours to honor mind, body, and soul. It's five hours to revitalize, replenish and renew. The best leaders in their respective industries come together in one place. The day includes movement, stretch, nourishment, and inspiration.
In the half-day experience, participants will start with an all-level mindful movement
class. They will leave feeling revitalized and powerful. From that exercise high, a restorative yoga experience will follow. An opportunity to stretch and replenish the body and nervous system, all while against the backdrop of a crystal bowl sound bath. Upon waking, participants will indulge in a meal that nourishes body and soul. Nurtured, yet satisfied, with gluten-free, dairy-free food and dessert, created by the master chefs at the Rancho Bernardo Inn. The event will end with an uplifting talk from a coach/facilitator that will surely inspire renewal and greatness.
The Rising Reset encapsulates mind, body, and soul. And it does so in a short, manageable time. It does not get better than that. So, ask yourself: are you ready to rise and reset? Give yourself the gift that you can enjoy not only in the moment, but take with you
Movement
Move with intention. Kick off your time in an empowering way by starting with 30 minutes of total body exercise.
Stretch
No work, no problem. 90 minutes to surrender. 90 minutes to release. Melt into an experience that will support you the entire time.
Sound
Bathe in all the vibrations. During the restorative yoga experience, crystal singing bowls will take you deeper.
Nourishment
Eat well, be well. Food for the soul from master chefs.
Inspiration
Dare to be different. Uncover what you're meant to be, or unearth what's already deep down.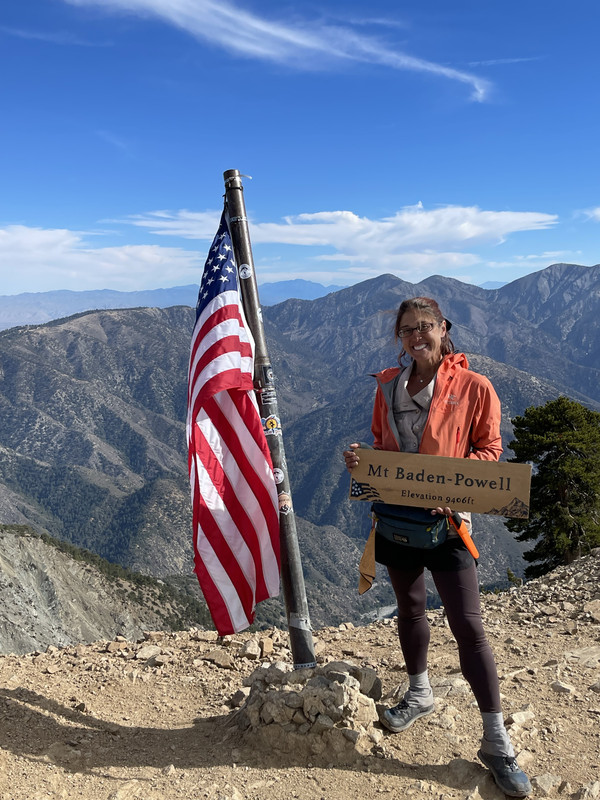 where did the idea come from?
The idea for The Rising Reset came to Janine on one of her walks. Having recently completed the Pacific Crest Trail (PCT), going southbound from Canada to Mexico, Janine had the sense that something more could exist; that one shouldn't have to go out for five months on a hike of 2000+ miles, to contemplate purpose. That is simply not practical for most people.
For the better part of 20 years, Janine has been in the fitness circuit. Starting as a collegiate DI athlete and coach, turning to personal training and fitness, landing as a 500-hour RYT (registered yoga teacher), and then completing the long distance thru-hike, Janine has personal experience with all things fitness, mindfulness, and well-being. But, it wasn't until after the PCT that she dreamt that there had to be a way to bridge the spiritual lessons of her hike, to the functionality of her current profession.
Traditional yoga retreats did not resonate. As someone who admits to enjoying life's luxuries (especially after going without for months on the PCT), more austere and/or simple yoga experiences didn't feel authentic. Plus, she didn't want to go out of the country. She envisioned a commitment that could be functional, while comfortable. Something close to home. No passport needed; no thousands of dollars invested; no time spent away.
Thus, The Rising Reset was born.